NEWS


LATEST NEWS


The new Cooper and Fry novel SECRETS OF DEATH is published this week in hardback and ebook in the UK

"A beautiful place to die... Residents of the Peak District are used to tourists descending on its soaring hills and brooding valleys. However, this summer brings a different kind of visitor to the idyllic landscape, leaving behind bodies and secrets.

"A series of suicides throughout the Peaks throws Detective Inspector Ben Cooper and his team in Derbyshire's E Division into a race against time to find a connection to these seemingly random acts - with no way of predicting where the next body will turn up.

"Meanwhile, in Nottingham Detective Sergeant Diane Fry finds a key witness has vanished...But what are the mysterious Secrets of Death? And is there one victim whose fate wasn't suicide at all?"

You can order your copy of SECRETS OF DEATH here:

Amazon UK: http://www.amazon.co.uk/Secrets-Death-Cooper-Stephen-Booth/dp/0751559989/

Waterstones: https://www.waterstones.com/book/the-secrets-of-death/stephen-booth/9780751559989

WH Smith: http://www.whsmith.co.uk/products/the-secrets-of-death-cooper-and-fry-16/9780751559989

or visit your local bookshop!

LAUNCH EVENTS

Launch events for SECRETS OF DEATH are coming up in June and July.

Stephen Booth will be launching the new book on Friday 17th June at Spring Bank Arts in New Mills, Derbyshire. The evening starts at 7.30pm (but the bar opens at 7pm!). Tickets are £7, including a glass of Pimms or a soft drink, available from Spring Bank Arts on 01663 308202 or springbankarts@gmail.com, from High Street Books in New Mills, or online here:
http://www.wegottickets.com/event/357413

Stephen will also be signing SECRETS OF DEATH at Bookworm bookshop in Retford, Nottinghamshire, on Saturday 18th June from 10am to 12noon. Then he'll be at Lowdham Book Festival in Nottinghamshire on Sunday 19th June, where he'll be taking part in a 'Death in Derbyshire' panel.

Details of these and other events are listed below, including an evening at Buxton Festival Fringe on Thursday 14th July.

FRIDAY 17th JUNE, 7.30pm
Spring Bank Arts, Spring Bank, New Mills, Derbyshire SK22 4BH - talk and signing for SECRETS OF DEATH.
Tickets £7, including glass of Pimms, from Spring Bank Arts on 01663 308202 or email: springbankarts@gmail.com, from High Street Books in New Mills, or online:
http://www.wegottickets.com/event/357413

SATURDAY 18th JUNE, 10am - 12 noon
Bookworm bookshop, 1 Spa Lane, Retford, Nottinghamshire DN22 6EA - signing for SECRETS OF DEATH.
To order a signed copy in advance, phone the shop on 01777 869224 or email: sales@bookwormretford.co.uk

SUNDAY 19th June, 2pm
Lowdham Village Hall, Main Street, Lowdham, Nottinghamshire NG14 7BD - Derbyshire crime panel for Lowdham Book Festival's 'Day of Crime', with Sarah Ward and Steven Dunne.
Tickets £6 (£5 concessions, £4 festival friends) from the festival box office on 0115 966 3219. Also taking part are Elly Griffiths,

Sharon Bolton, Anne Zouroudi, Chris Ewan

and Robert Thorogood. Full day tickets £15 (£12 concessions, £10 festival friends). http://www.lowdhambookfestival.co.uk/

THURSDAY 23rd JUNE, 1.30pm
The Well, Hospital Road, Retford, Nottinghamshire DN22 7BD - talk to members of Retford U3A.
Admission £2 if attending as a visitor. Details: http://www.retford-u3a.org.uk/index.php?section=aboutus

FRIDAY 24th JUNE, 7pm
Spondon Library, Sitwell Street, Spondon, Derby DE21 7FG - talk to readers.
Tickets £3. Phone 01332 662708 or email: spondon.library@derby.gov.uk
Or book online: http://www.eventbrite.co.uk/e/where-the-bodies-are-buried-stephen-booth-tickets-24775498182

SATURDAY 25th JUNE, 2.30 - 4.30pm
Scarthin Books, The Promenade, Cromford, Derbyshire DE4 3QF - signing for SECRETS OF DEATH.
Phone 01629 823272 or email: nickscarthin@gmail.com
website: http://www.scarthinbooks.com/event/stephen-booth-book-signing/

SATURDAY 25th JUNE, 7.30pm
Reading Matters bookshop, Chapel-en-le-Frith, Derbyshire SK23 0HY - talk and signing for SECRETS OF DEATH.
Tickets £5 including refreshments. To book a place, phone 01298 938166 or email: readingmatterschapel@gmail.com
http://www.readingmattersbookshop.co.uk/

SATURDAY 2nd JULY, 11am onwards
Waterstones, 13 Vicar Lane, Chesterfield, Derbyshire S40 1PY - signing for SECRETS OF DEATH.
Phone 01246 231061.

MONDAY 4th JULY, 6.30pm
City University, Northampton Square, London EC1V 0HB - 'First Monday Crime', an evening of crime fiction with Andrew Taylor, Anna Mazzola, Beth Lewis and Clare McGowan. Tickets £5. Phone 0207 836 7376 or email: FirstMondayCrime@gmail.com
Or book online: https://www.goldsborobooks.com/event/first-monday-crime-july/

FRIDAY 8th JULY, 7pm
Bakewell Bookshop, Matlock Street, Bakewell, Derbyshire DE45 1EE - talk and signing for SECRETS OF DEATH.
Tickets £3.50. Places are very limited! To book, phone 01629 812818 or email: info@thebakewellbookshop.co.uk

SATURDAY 9th JULY, time tbc
Newark Book Festival, Newark Castle grounds, Castlegate, Newark, Nottinghamshire - crime day for 'Books in the Castle'.
Also taking part are Nick Quantrill, Sarah Ward, Michael Fowler, Rebecca Bradley, Eva Dolan, Mei Trow, Stuart Gibbon, Larry Henderson, Richard Venables and Mike Pannett. https://www.facebook.com/BooksInTheCastle/

THURSDAY 14th JULY, 7.15pm
Buxton Methodist Church Hall, Market Place, Buxton, Derbyshire SK17 6HX - 'Murder in the Peaks' event for Buxton Festival Fringe. Talk, Q&A and book signing.
Tickets £6 (£5 concessions) now on sale from Buxton Opera House box office on 01298 72190 or online at: http://www.buxtonoperahouse.org.uk

FRIDAY 15th JULY, 2.15pm
Arnold Methodist Church, 54 Front Street, Arnold, Nottingham NG5 7EL - talk for Gedling Arts Festival.
Details: http://jo0373.wix.com/newwritersuk#!events/c1qu7

For dates later in the year, check out the Events Page:

http://www.stephen-booth.com/events.htm

* Would you like Stephen Booth to take part in an event for your library, bookshop or festival, or give a talk to your organisation? Please send an enquiry, giving as many details as possible of date, location and type of event, to: events@stephen-booth.com

** TICKETS NOW AVAILABLE **

For the first time, Stephen Booth will be taking part in an evening for one of Derbyshire's biggest arts events - the Buxton Festival Fringe.

On Thursday 14th July (7.15pm start) Stephen will be at Buxton Methodist Church hall for a 'Murder in the Peaks' evening. He'll be talking about the Cooper and Fry series, the importance of the Peak District locations, and the new book SECRETS OF DEATH. During the evening, there will be a chance to ask questions. And, of course, copies of SECRETS OF DEATH and all the previous titles in the Cooper and Fry series will be on sale for you to get signed by the author.

Tickets for 'Murder in the Peaks' have just gone on sale at £6 (£5 concessions) via the Buxton Opera House box office on 01298 72190, or online at: http://www.buxtonoperahouse.org.uk. Places are limited, so don't delay!

Buxton Methodist Church is centrally located on the town's Market Place, and the entrance to the church hall is a few yards along Chapel Street. The postcode is SK17 6HX. There is pay-and-display parking in the Market Place, as well as some on-street parking on either side of the church in Chapel Street and Fountain Street. If busy, a larger pay-and-display car park can be accessed from Market Street or Clough Street, and is just a short walk to the church hall.

There's lots more going on during the Buxton Festival Fringe too. Check out the list of events here:
http://www.buxtonfringe.org.uk/

For UK readers new to the Cooper and Fry series, the first book BLACK DOG is currently available to download for the kindle at just 99p.

Don't miss it while it's this price!

"Traditional crime fiction at its best." "A terrific book, highly recommended."

Download BLACK DOG for your kindle here:

https://www.amazon.co.uk/Black-Dog-Cooper-Crime-Book-ebook/dp/B007OODW14?/stephenbootho-21

THE MURDER ROAD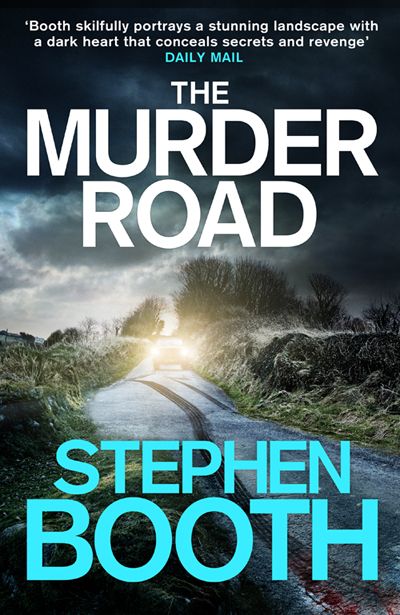 One of the signs of Spring is a new Cooper and Fry paperback in the shops. The 15th novel in the series THE MURDER ROAD was released in UK massmarket paperback in May.
THE MURDER ROAD reached number 17 on the Sunday Times bestseller list when it was published in hardback last year.
Maxim Jakubowksi wrote on Love Reading:
"This 15th novel in a series that should in all justice soon make it to our TV screens is as assured as ever. An impeccable police procedural with a touch of class."
THE MURDER ROAD explores the consequences on a tiny Peak District community when a lorry which becomes jammed under a railway bridge is found to have a blood-stained cab and a missing driver.
For residents in the hamlet of Shawhead, there's only one way in and one way out. And some of them may never go out at all. Detective Inspector Ben Cooper is on the scene with his team from Derbyshire E Division. But the one person who may hold the answers to the mystery is found hanging from a walkway high over the river in the nearby town of New Mills.
With the arrival of a new sergeant, Cooper is unsure of his position in E Division. So who will he turn to when his case takes a dramatic turn?
THE MURDER ROAD is set around the towns of New Mills and Whaley Bridge, in the north west corner of Derbyshire. Locations range from the Torrs gorge, with its spectacular Millennium Walkway (below left), to the recently restored canal complex at Bugsworth Basin (below right).
It's available in ebook formats in various parts of the world too, including the UK, Canada, Australia and New Zealand.
The latest review for THE MURDER ROAD comes courtesy of the Lancashire Evening Post, who describe it as "Top notch crime writing with an irresistible sense of place". Read the full review here: http://www.lep.co.uk/lifestyle/books/book-review-the-murder-road-by-stephen-booth-1-7910559
Stephen Booth has just done a Q&A on a sense of place in crime fiction, planning (or not planning), and THE MURDER ROAD over at the 'First First Page to Last' blog:
https://fromfirstpagetolast.wordpress.com/2016/05/18/stephen-booth-qa/
If you don't have your copy of THE MURDER ROAD yet, call in your local bookshop, or buy the UK paperback online here:
Waterstones:
https://www.waterstones.com/book/the-murder-road/stephen-booth/mike-rogers/9780751559972
Amazon UK:
https://www.amazon.co.uk/Murder-Road-Cooper-Fry/dp/0751559970?/stephenbootho-21
WH Smith:
http://www.whsmith.co.uk/products/the-murder-road-cooper-and-fry-15/9780751559972
The Hive:
http://www.hive.co.uk/Product/Stephen-Booth/The-Murder-Road/18604147
For readers in the USA, Witness Impulse released THE MURDER ROAD in ebook formats in September, followed by a paperback in November. The US paperback is available here:
Amazon:
http://www.amazon.com/Murder-Road-Cooper-Mystery-Mysteries/dp/0062439243/stephenbootho-21
B&N:
http://www.barnesandnoble.com/w/the-murder-road-stephen-booth/1122135468?ean=9780062439246
There are also still a few signed hardback first editions available from this website:
The Murder Road Sales Page

BIG IN THE LIBRARY
According to the latest Public Lending Right figures released by the British Library, Stephen Booth was among the top 100 most borrowed adult authors in UK libraries last year. That's an awful lot of Cooper and Fry novels being read by library users around the country!
The full list of the most borrowed authors for 2014-2015 is here:
https://www.plr.uk.com/mediaCentre/mostBorrowedAuthors/top250Authors/2014-2015Top500Authors.pdf
The 14th Cooper & Fry novel THE CORPSE BRIDGE also appears on the lists of Most Borrowed Titles for the North West, North East, and Yorkshire & Humberside regions of England, and for both Wales and Scotland:
https://www.plr.uk.com/mediaCentre/mostBorrowedTitles/mostBorrowedTitles.htm
Don't forget, if you'd like Stephen to do an event in your local library, you can send an enquiry (giving as many details as possible of location, type of event and potential dates) to:
events@stephen-booth.com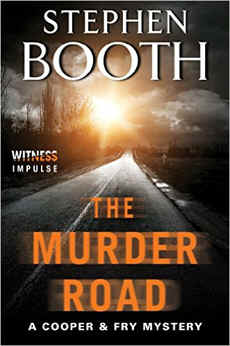 'THE MURDER ROAD'
OUT NOW IN THE USA
The 15th Cooper & Fry novel THE MURDER ROAD has been released in the USA in paperback and ebook editions by Witness Impulse, an imprint of HarperCollins.
You can download THE MURDER ROAD in all the usual places, including:
Amazon Kindle:
http://www.amazon.com/dp/B00XHRVXKE/
B&N Nook:
http://www.barnesandnoble.com/w/the-murder-road-stephen-booth/1121902272?ean=9780062439239
The US paperback edition of THE MURDER ROAD can be ordered online here:
Amazon:
http://www.amazon.com/Murder-Road-Cooper-Mystery-Mysteries/dp/0062439243/
B&N:
http://www.barnesandnoble.com/w/the-murder-road-stephen-booth/1122135468?ean=9780062439246
The previous fourteen novels in the Cooper & Fry series are also available in the USA from Witness Impulse:
http://www.harpercollins.com/search-results?contributor=stephen-booth
ALSO OUT NOW IN PAPERBACK:
THE CORPSE BRIDGE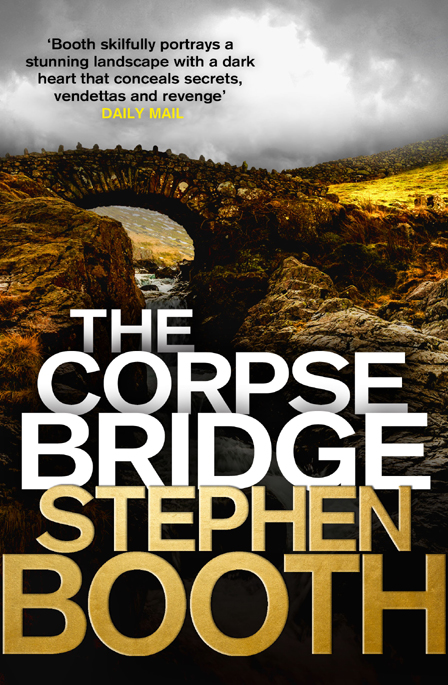 The massmarket paperback of the 14th Cooper & Fry novel THE CORPSE BRIDGE was released in the UK on 18th June by Little, Brown.
In this latest instalment in the lives of Derbyshire police detectives Ben Cooper and Diane Fry and their colleagues in E Division, the Peak District locations range from an abandoned cheese factory to the primeval landscape of the Dragon's Back, from mysterious testing grounds near Buxton to the ancient bridge itself.
"The old Corpse Bridge is the route taken for centuries by mourners from villages on the western fringes of Derbyshire to a burial ground across the River Dove, now absorbed into the landscaped parkland of a stately home called Knowle Abbey.
"When Earl Manby, the landowner, announces plans to deconsecrate the burial ground to turn it into a car park for his holiday cottages, bodies begin to appear once again on the road to the Corpse Bridge. Is there a connection with the Earl's plans? Or worse, is there a terrifying serial killer at work?

"Back in his job after the traumatic events of previous months, Detective Sergeant Ben Cooper knows that he must unravel the mystery of the Corpse Bridge if he's going to be able to move on with his life.
"As the pressure builds, Ben doesn't know who he can trust and, when the case reaches breaking point, he has to make a call that could put everything - and everyone - at risk..."
The Daily Mail says: "Booth skilfully portrays a stunning landscape with a dark heart that conceals secrets, vendettas and revenge."
And 'Book Addict Shaun' said in his review of THE CORPSE BRIDGE:
"This is one of his best books to date... do not hesitate to pick it up and devour it!"
The paperback of THE CORPSE BRIDGE can be ordered online now:
Waterstones:
http://www.waterstones.com/book/the-corpse-bridge/stephen-booth/9780751551754
Amazon UK:
http://www.amazon.co.uk/The-Corpse-Bridge-Cooper-Fry/dp/0751551759/stephenbootho-21
WH Smith:
http://www.whsmith.co.uk/products/the-corpse-bridge-cooper-and-fry-14/9780751551754
The Hive:
http://www.hive.co.uk/book/the-corpse-bridge/20630758/
or call in at your local bookshop, of course!
An ebook edition can be downloaded here:
Amazon Kindle: http://www.amazon.co.uk/The-Corpse-Bridge-Cooper-Fry-ebook/dp/B00FLY3RVY/stephenbootho-21
Waterstones ePub: http://www.waterstones.com/waterstonesweb/products/stephen+booth/the+corpse+bridge+28ebook29/10435157/
And the unabridged audio version is also available, read by Mike Rogers:
http://www.amazon.co.uk/The-Corpse-Bridge-Cooper-Unabridged/dp/B00KK47WA2/ref=tmm_aud_title_0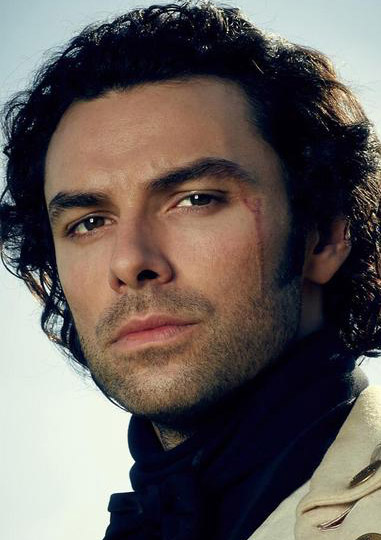 THE POLDARK OF THE PEAK DISTRICT?
The latest addition to the Virtual Casting Page suggests that some readers may think of Ben Cooper as the Poldark of the Peak District!
Actor Aidan Turner, who plays the Cornish heart-throb in the BBC TV series 'Poldark', has been suggested as the latest possibility for the role of the Derbyshire detective if Cooper and Fry reach the small screen.
Check out all the suggestions on the Virtual Casting Page and let us know what you think.
Or why not send in your own suggestions for the actors you picture playing the roles of Ben Cooper, Diane Fry, Gavin Murfin, or any of the other characters in the series:
SIGNED COPIES OF 'THE CORPSE BRIDGE'
A few hardback 1st editions of THE CORPSE BRIDGE are still available, which you can order via the Sales Page - signed by the author, of course! These can be ordered from any part of the world, though please be aware that the postage rates have risen in the past 12 months.
If you're interested in a copy, choose your part of the world - either the UK, Europe, or the Rest of the World (which includes the USA, Canada and Australia) - and follow the payment instructions. Any dedication you want can also be specified on the order page:
http://www.stephen-booth.com/TCBsales.htm
But hurry - there are only a few copies left!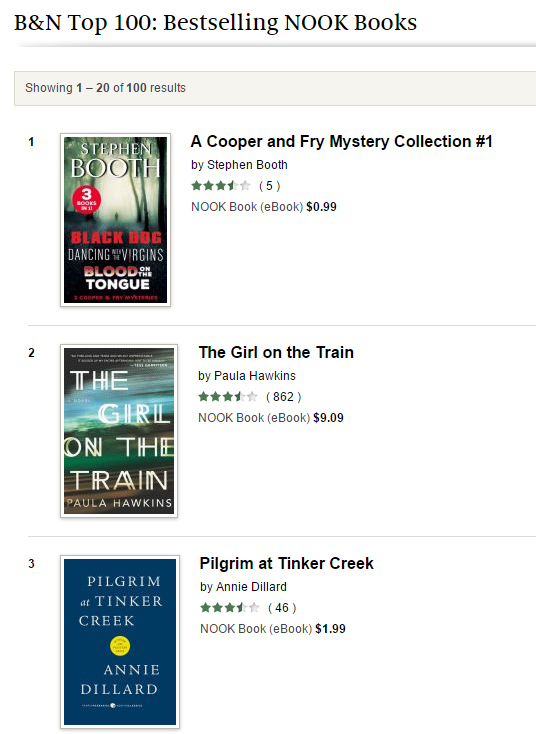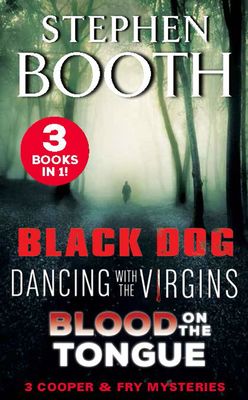 COOPER & FRY HIT NUMBER 1
IN USA BESTSELLER LIST AGAIN
In the USA, the Cooper & Fry Mystery Collection #1 is currently sitting at number 1 on Barnes & Noble's Top 100 Nook bestseller list, following the latest promotion from its US publishers Witness Impulse.

This ebook collection features the first three titles in the Ben Cooper and Diane Fry series - Black Dog, Dancing with the Virgins and Blood on the Tongue - all together in one volume. A perfect introduction to the series!
US readers can download the collection for a special discount price of just $0.99 cents (for a limited period only):

Amazon Kindle:
http://www.amazon.com/Cooper-Fry-Mystery-Collection-Mysteries-ebook/dp/B00N81I6TU/

Barnes & Noble Nook:
http://www.barnesandnoble.com/w/a-cooper-and-fry-mystery-collection-1-stephen-booth/1120303526?ean=9780062390431
Kobo:
https://store.kobobooks.com/en-US/ebook/a-cooper-and-fry-mystery-collection-1?

Eleven more titles in the series are also available in the US.
THE LONG HISTORY OF 'BLACK DOG'
Happy birthday, Ben Cooper and Diane Fry! Yes, May 2nd 2015 marks exactly 15 years since the first appearance in the world of the Derbyshire detective duo. This was the date Stephen Booth's debut Cooper and Fry novel BLACK DOG was originally published in the UK. That first edition, released by HarperCollins in May 2000, was the first of many to come in succeeding years - not to mention at least 14 more books in the Cooper & Fry series!
Along the way, BLACK DOG has sold many, many thousands of copies around the world, and continues to sell in substantial numbers 15 years later. It's the book which many new readers start with, as it gives an insight into the characters of Ben Cooper and Diane Fry and their complex relationship. When it was first published, BLACK DOG won the Barry Award for Best British Crime Novel of the Year in the USA, and was a finalist for the Anthony Award for the Best First Mystery Novel. In the UK, it was named by the London Evening Standard as one of the six best crime novels of 2000 - the only book on their list by a British author.
To give you an idea of the history of this title, below are the covers of 24 different editions. Some of them are from the UK and USA, but there are also a number of translations, including five versions in German, plus editions from the Netherlands, France, Italy, Sweden, Finland, Denmark, Norway, the Czech Republic, Romania, and Japan. We think the range of interpretations is amazing!
Many of these editions are still available, of course, and there are even more to come. Let's hope the history of BLACK DOG will continue well into the future.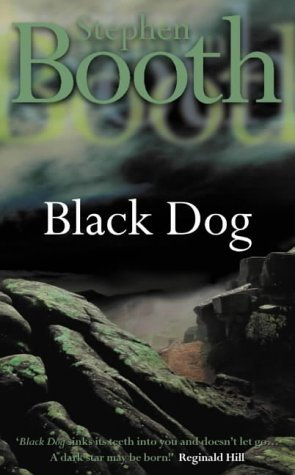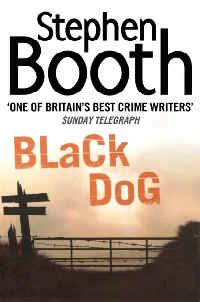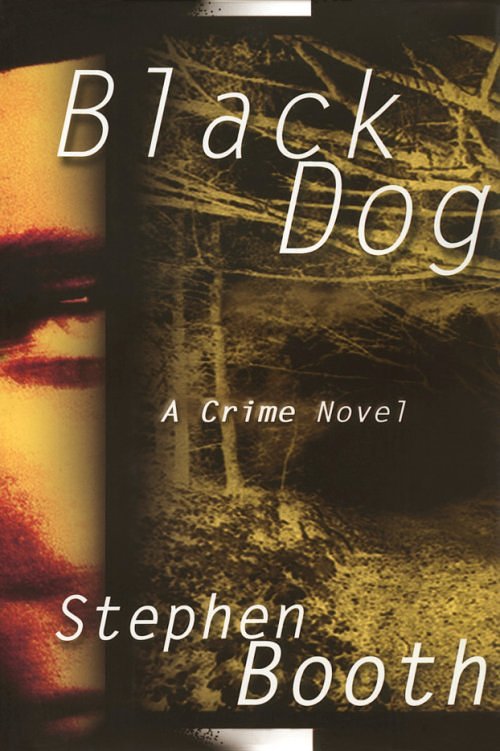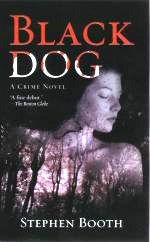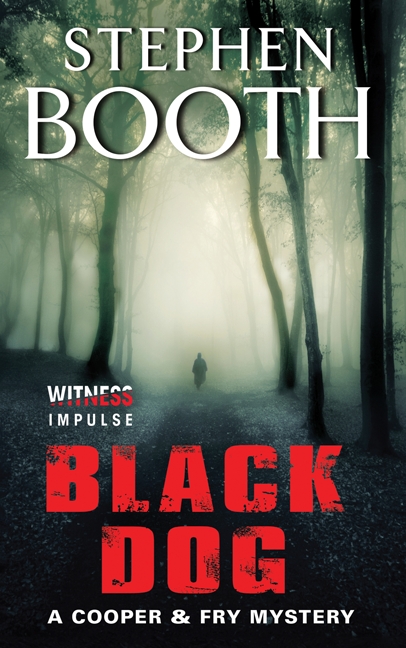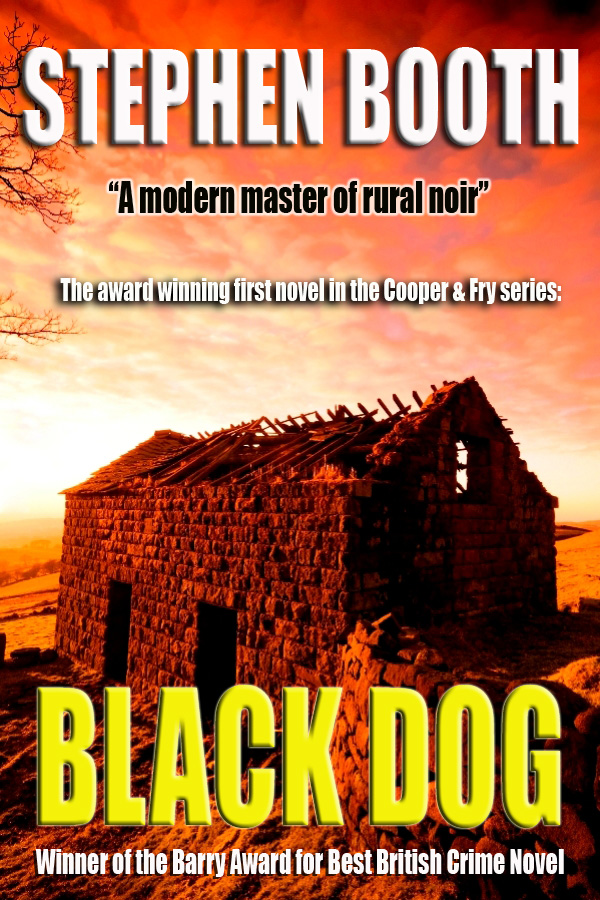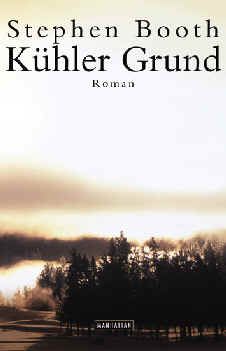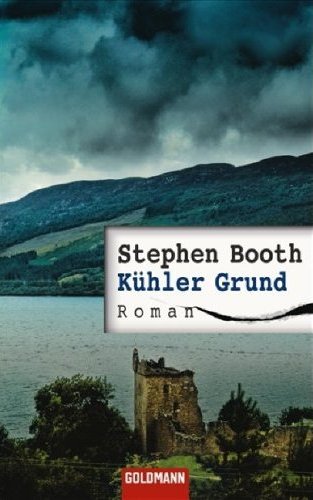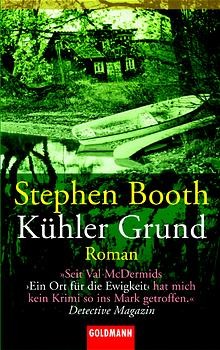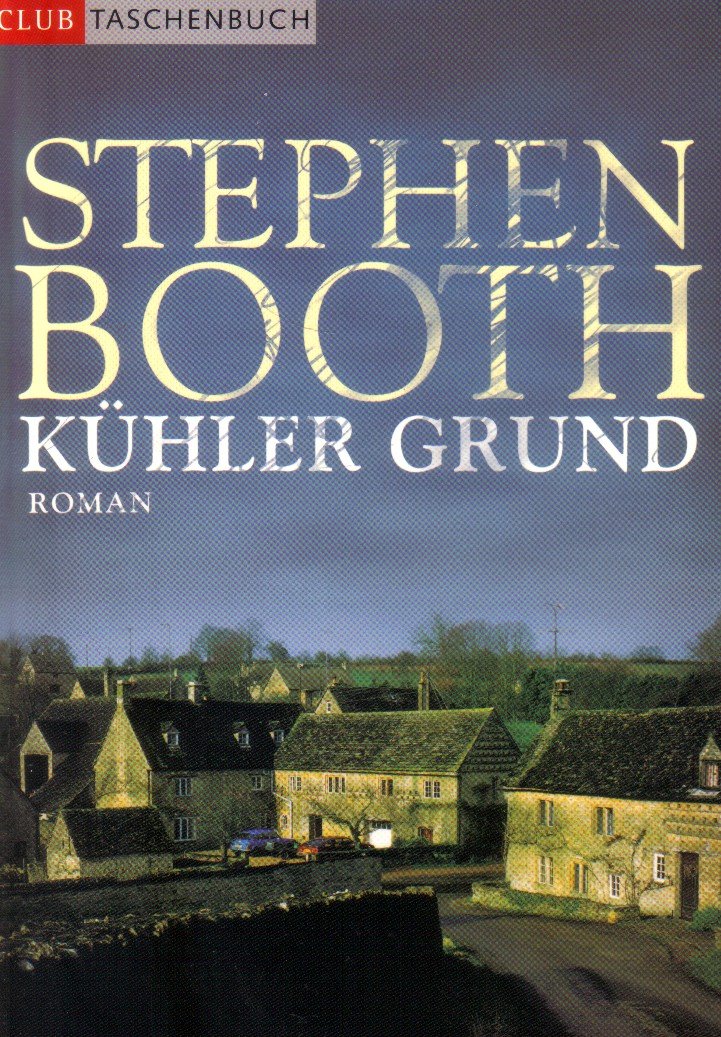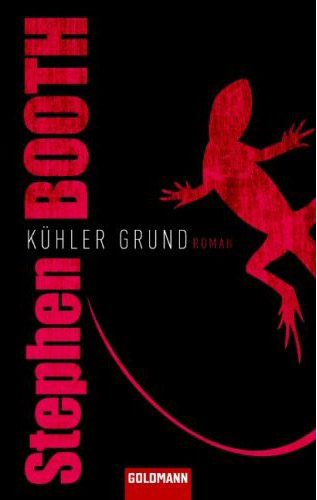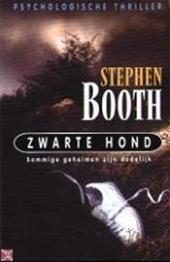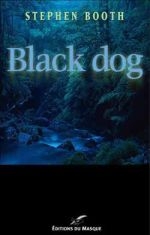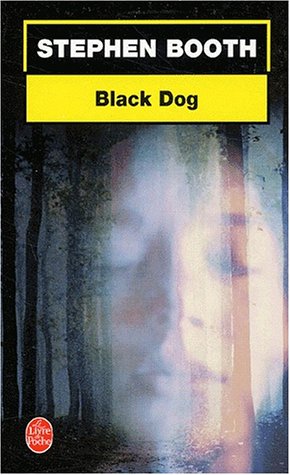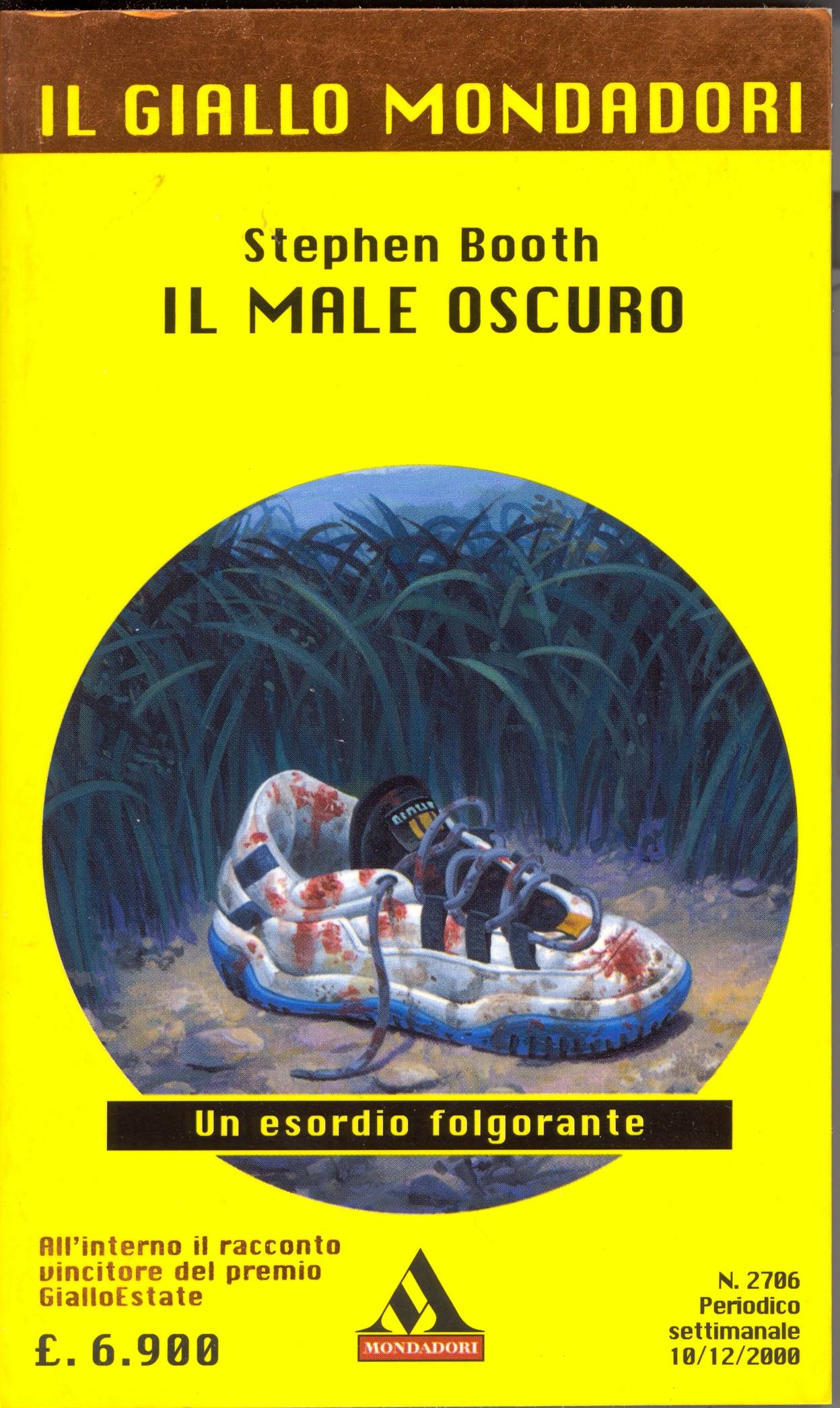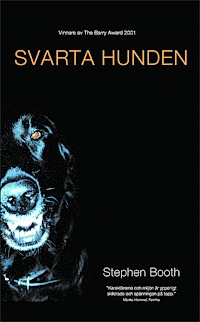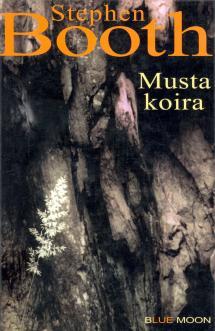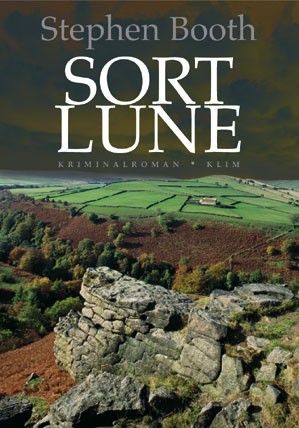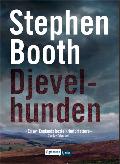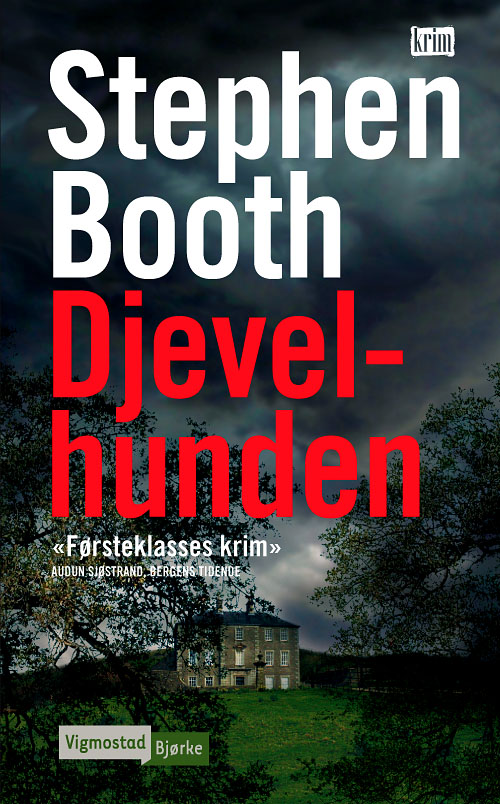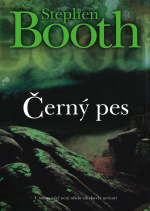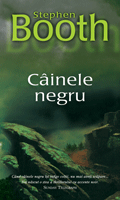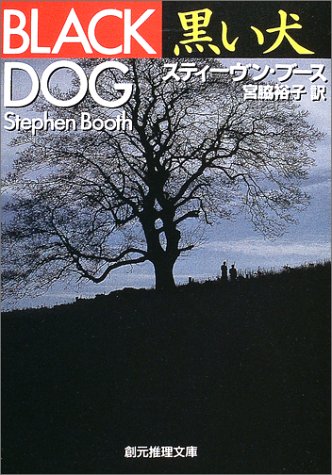 THE CORPSE BRIDGE HITS UK BESTSELLER LIST
The latest Cooper & Fry novel THE CORPSE BRIDGE entered the UK bestseller list at number 17 in its first week on sale. Many thanks to all the dedicated Cooper & Fry readers who rushed out and bought it in the first few days!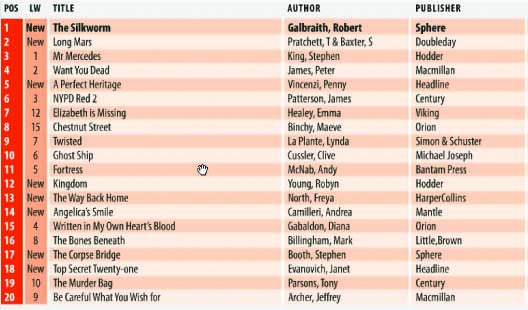 ALSO AVAILABLE:
ALREADY DEAD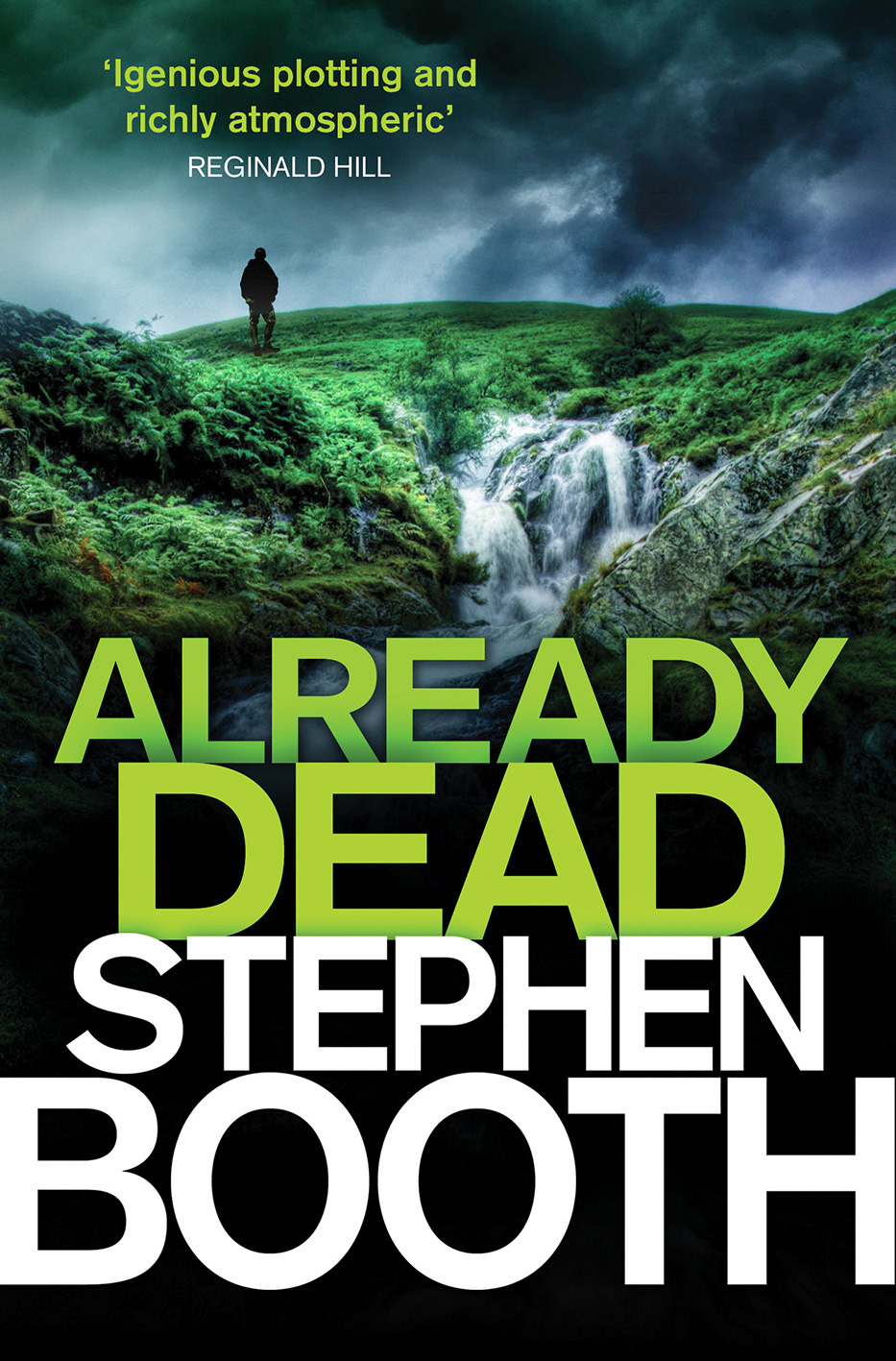 The massmarket paperback of the 13th Cooper & Fry novel ALREADY DEAD was released in the UK by Little, Brown in May.
A summer of endless rain in the Peak District leaves the officers of Derbyshire's CID with a problem. They have discovered a man's body lying in shallow water, but torrential rain has swollen the rivers and flooded the roads, making travel difficult and forensic examination impossible.
And that's not all. The absence of DS Ben Cooper, on extended leave after an arson attack, has left a serious gap. DS Diane Fry is a reluctant temporary replacement, but now their makeshift team is about to be tested to the limit. The fatal events of one damp August night are likely to remain shrouded in mystery if they can't track down a car glimpsed only as a dark outline in the rain by a passer-by.
As the rain turns into a deluge, loyalties among the officers will be put under intolerable strain as they try to solve their toughest case yet. And that's before it emerges that Ben Cooper is not at home, but has vanished into thin air...
"Packed with atmosphere, suspense and danger, bestseller Stephen Booth's exceptional new Cooper and Fry thriller is a masterclass in British crime writing."
You can order ALREADY DEAD from your favourite online booksellers in the UK:
Or call in at your local bookshop, of course.
Kindle edition: Amazon Kindle UK ePub: Waterstones ebook
Other ebook formats in the UK: Kobo UK Nook UK Apple (iPhone, iPad or iPod Touch)
Audio download: Audible UK
The first chapter is available here: ALREADY DEAD Chapter One
GUEST BLOG: THE ROLE OF THE PEAK DISTRICT
Stephen Booth wrote a guest blog over at 'Mystery Fanfare' on the role of the Peak District in the Cooper & Fry series. Check it out here (and why not leave a comment too?):
http://www.mysteryreadersinc.blogspot.co.uk/2014/04/stephen-booth-englands-peak-district.html
BLACK DOG HITS NO. 1 IN THE USA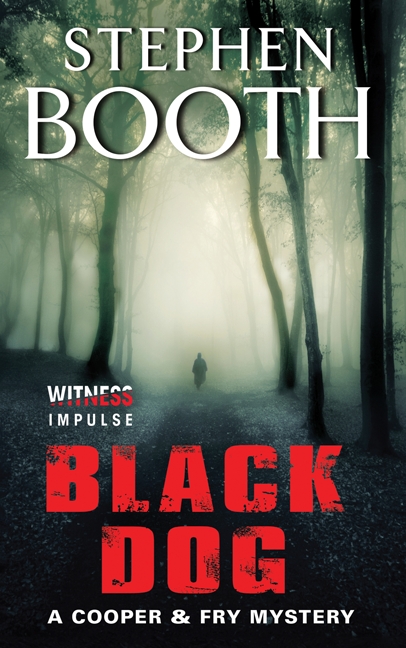 The new HarperCollins digital imprint Witness Impulse have re-launched the Cooper & Fry series in the USA in ebook formats. The first title, BLACK DOG, was released in October 2013 and has since hit number 1 in Barnes & Noble's ebook bestseller list (for the full story on this, click here).
BLACK DOG was the book which first introduced young Derbyshire police detectives Ben Cooper and Diane Fry to the world, along with their 'E' Division colleagues and the fictional Peak District town of Edendale. There are now 13 books in the series, with a 14th on the way.
Described by reviewers as "Dark, intense and utterly compelling" and "Simultaneously classic, contemporary and haunting", BLACK DOG tells the story of a murdered teenager whose death rips apart a sleepy village, and the two police officers who become involved in the subsequent investigation. On its original publication, it won the Barry Award for the Best British Crime Novel in the USA, and was a finalist for an Anthony Award for Best First Mystery.
If you're in the US and you haven't experienced the Cooper & Fry series yet, now would be a good time to start!
Witness Impulse are releasing one more Cooper & Fry novel a month through to August 2014, with TWO releases a month in June and July. The 8th novel DYING TO SIN was released on 6th May, and THE KILL CALL is coming up on 3rd June.
For more information, please visit our new Black Dog Witness page: http://www.stephen-booth.com/blackdogwitness.htm
To coincide with the release of BLACK DOG, Stephen Booth took part in a month-long 'virtual book tour'.
Several online reviews have been published, such as the one at the 'Cabin Goddess' blog: http://cabingoddess.com/2013/10/award-winning-black-dog-stephenbooth-thursday-review/
or at 'Bless Their Hearts Mom': http://blesstheirheartsmom.blogspot.co.uk/2013/10/book-review-black-dog-by-stephen-booth.html
or 'Hotchpotch': http://hotchpotching.wordpress.com/2013/10/29/pcit-book-review-black-dog-by-stephen-booth/
There are some interviews with Stephen, including one over at OmniMystery News, where he talks about the origins of BLACK DOG and the characters of Ben Cooper and Diane Fry:
http://www.omnimysterynews.com/2013/10/please-welcome-crime-novelist-stephen-booth-1310080800.html
also at Laurie's Thoughts and Reviews: http://lauries-interviews.blogspot.co.uk/2013/10/black-dog-by-stephen-booth-interview.html
and at CMash Reads: http://cmashlovestoread.com/2013/10/23/guest-author-stephen-booth/
Finally, Stephen was invited to write a guest post for The Top Shelf blog on 'The Definitive Crime Novel'. What was the first ever detective story? You might be surprised by his answer!
http://www.the-top-shelf.com/?p=6528
But if you'd like to start your introduction the world of Cooper and Fry straightaway, here are the direct download purchase links for BLACK DOG:
Amazon.com Kindle Barnes & Noble Nook Apple Google Play
Books-a-Million Sony Ereader Kobo
You can also read the first chapter of BLACK DOG here:
http://www.stephen-booth.com/blackdogchapter1.htm
TOP HARD - SOMETHING COMPLETELY DIFFERENT!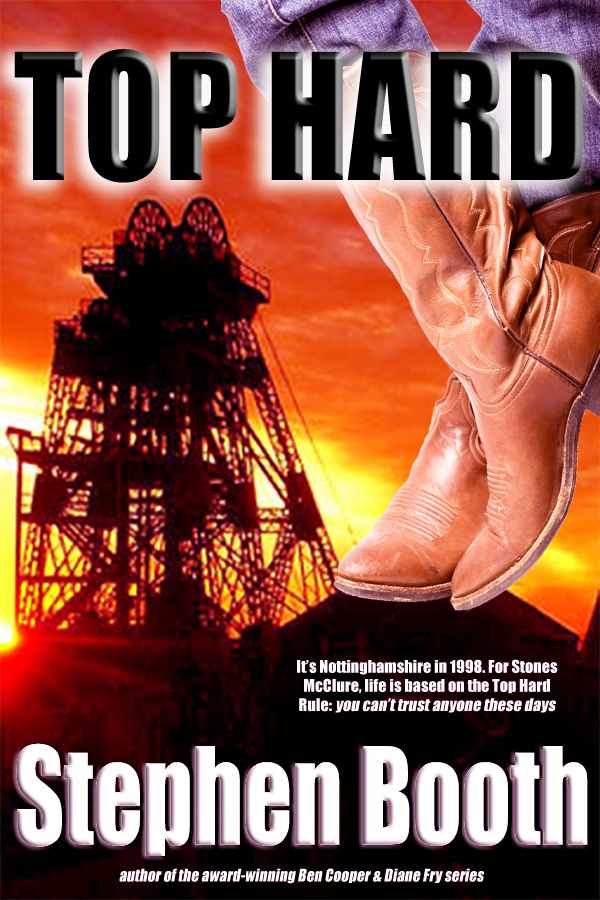 Following some well-publicised problems among retailers last year, independently published books like TOP HARD are still not being listed by some major UK booksellers, including Waterstones and WH Smith.
The good news is that the trade paperback edition of TOP HARD (currently priced around £8.99) is still available for UK customers from these retailers:
Foyles The Book Depository Amazon UK
Or direct from the Westlea Books website:
http://www.westleabooks.com/Printsales.htm
Meanwhile, ebook versions are available for Kindle, Kobo, Nook, iPad etc from: https://ganxy.com/i/73530
Or from your ebook retailer: Amazon Kindle Kobo Nook Apple
IN THE USA, there have been no problems reported. To purchase the paperback online in the US, American readers can choose from:
Amazon USA Barnes & Noble Books-A-Million
Or download ebooks from: Amazon Kindle B&N Nook Apple Ganxy
TOP HARD is a standalone crime novel, very different from the Peak District novels. But, like the Cooper & Fry series, it's set in a very specific time and place. Readers' reviews say: "Funny and refreshing" "Entertaining" "A great read"
As he watches criminals target a French lorry parked by the side of the road, Stones McClure thinks his plans might actually come together for once. He's looking forward to a life full of everything he could possibly want. Money, cars, a pair of fancy cowboy boots - who could ask for more? But things aren't always what they seem. And Stones should know it better than anyone.

It's Nottinghamshire, England, in 1998. Derelict pits, decaying villages, rundown housing estates - all surrounded by vast, historic mansions in country parks known as the Dukeries. And there's no sign of Robin Hood to spread a bit of the wealth around.

In a world full of injustice, among people still haunted by memories of the 1984 Miners' Strike, Stones is a man trying to put his old life behind him for good. But for Stones and his friends, survival in these coalfield villages depends on the Top Hard Rule: You can't trust anyone these days.

Now it's all about to go very wrong for Stones McClure. Someone is out to get him. And most surprising of all, it isn't one of the women in his life...

TOP HARD is an irreverent crime story, reflecting life in the Nottinghamshire coalfield villages in the 1990s, and the attitudes of people living there. WARNING: some views expressed by the characters are politically incorrect, and not to be taken too seriously!
In 1998, TOP HARD was shortlisted for the first ever Crime Writers' Association New Writing (Debut Dagger) Award for unpublished novels. A few years later, a short story version was contributed to the CRIMINAL TENDENCIES anthology, as a fund-raiser for breast cancer research. The story was selected for this year's MAMMOTH BOOK OF BEST BRITISH CRIME 8, which is published by Robinson in the UK, and for its US/Canadian edition THE MAMMOTH BOOK OF BEST BRITISH MYSTERIES 8, from Running Press.
COOPER AND FRY IN SCANDINAVIA...
In SWEDEN, The Swedish translation of ALREADY DEAD ('REDAN DöD') has just been published by Forum.
http://www.forum.se/Bocker/Bokpresentationssida/?Isbn=9789185419913
Syndafall i Edendale
Ett envist regnoväder har lamslagit avkroken Edendale. I ett vattendrag som löper genom ett skogsparti hittas en död man. Han är naken och kläderna ligger prydligt hopvikta. Inte fyrtio år fyllda, ungkarl och plikttrogen tjänsteman på traktens försäkringsbolag.

Karriärsugna Diane Fry får i uppdrag att leda utredningen. Kollegan Ben Cooper är sjukskriven på obestämd tid. Han har nyligen förlorat sin fru i en mordbrand, men sorgearbetet har han skjutit på framtiden. Han är fast besluten att leta rätt på och sätta dit alla som kan ha varit inblandade i branden. Det blir en mycket riskabel jakt där såväl Coopers karriär som förnuft står på spel.

Redan död är en psykologiskt spännande kriminalgåta, som utspelar sig i det dramatiska landskapet Peak District. Där samsas bedrägerier och hot med ond bråd död. Och för de redan deckarfrälsta väntar ett kärt återseende med lokalpoliserna Cooper och Fry.
REDAN DöD is available for advance order at: Adlibris
DEAD AND BURIED is already available in hardback from Forum as 'Död och begraven':
http://www.bokus.com/bok/9789185419753/dod-och-begraven/
In FINLAND, Blue Moon have returned to the Cooper & Fry series with the Finnish translation of Book #10 LOST RIVER, published as KADONNUT JOKI in September:
Kuvaus:
Peak District -sarja jatkuu. - Konstaapeli Ben Cooper sattuu olemaan paikalla, kun pikkutyttö hukkuu jokeen turistien suosimassa luonnonkauniissa Dovedalessa. Ylikonstaapeli Diane Fry taas joutuu kohtaamaan menneisyytensä kipeän asian, kun hänen vuosien takaisesta raiskauksestaan on löytynyt uusi DNA-osuma. Fry saa vapaata mennäkseen Birminghamiin, jossa hän tapaa monia vanhoja tuttuja: kasvatusvanhempansa Jimin ja Alicen, näiden adoptiopojan Vincen - ja sisarensa Angien, joka silloin kauan sitten lähti Jimin ja Alicen luota ja oli vuosikaudet teillä tietymättömillä.
Fryn entisellä työparilla, eläköityneellä ja salamyhkäisyyteen taipuvaisella Andy Kewleyllä on tietoa, jota hän paljastaa vain vähin erin. Miksi Fry raiskattiin? - Cooper tutustuu hukkuneen Emily Nieldin perheeseen: supermarketin johtajana työskentelevään isään, maailmansa tiukassa järjestyksessä pitävään äitiin, tietokonepelin virtuaalimaailmaan uppoutuneeseen Alex-veljeen - ja pois lähteneeseen isoonsiskoon. Mitä Cooper voi päätellä pienistä vihjeistä? Oliko Emilyn kuolema sittenkään onnettomuus? Jos ei, mitä taustalta löytyy?
http://www.adlibris.com/fi/product.aspx?isbn=9525410757
---------------------------------------------------------------------------------------------------------------------------------------------------------------------------
EARLIER NEWS:
NEW STEPHEN BOOTH FORUM
A new Stephen Booth Forum has recently been launched. The old forum had some technical problems, so if you were previously a registered user, please take a moment to re-register on the new forum:
VIRTUAL CASTING PAGE
The Virtual Casting Page has been updated with lots more suggestions from readers for actors to play the roles of Ben Cooper, Diane Fry and Gavin Murfin, if the Cooper & Fry series should ever reach the small screen.
Among the latest additions to the page are Tom Hardy, Nicholas Burns, Sean Biggerstaff and Warren Brown for DS Ben Cooper, with Felicity Jones, Suranne Jones, Lisa Faulkner and Zoe Lucker suggested for DS Diane Fry, and Mark Benton, Mark Addy and Paul Loughran for DC Gavin Murfin.
Let us know what you think, or send you own suggestions!
http://www.stephen-booth.com/castingpage.htm
You can also join in the current discussion with other readers on Stephen Booth's Facebook page:
http://www.facebook.com/stephenboothbooks/posts/235321306603063
DEAD MAN TALKING
Stephen Booth has experienced an encounter with the Reverend Strachan McQuade (Deceased) in the notorious 'Dead Man Talking' interview series. You can read the results of their meeting online here:
http://allanwatson.blogspot.co.uk/2013/01/dead-man-talking-14-stephen-booth.html
CLAWS EBOOK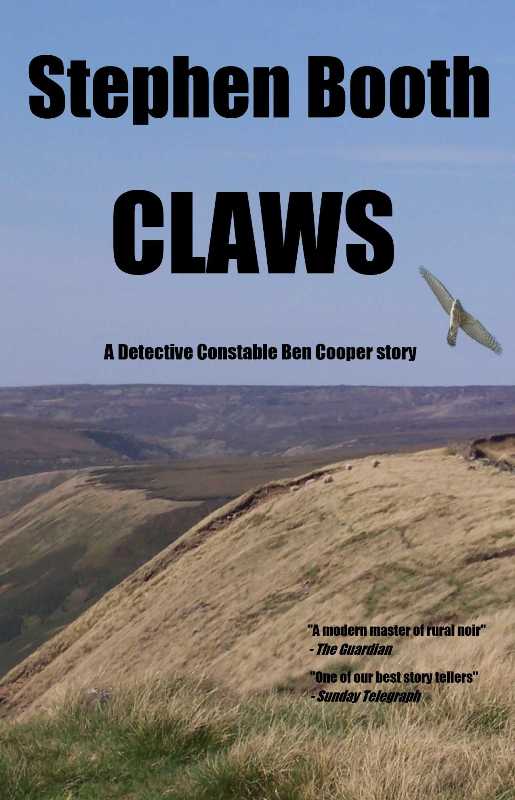 The Ben Cooper story CLAWS is available for the Kindle ebook reader in the UK, USA and Germany. And it's selling for less than a pound (or less than a dollar or a euro, depending where you live!).
You can currently download CLAWS FREE direct from:
If you live in a country without a Kindle store, or if you use an ebook reader other than a Kindle, don't worry - you haven't been missed out! CLAWS is also available for download in ePub, mobi (kindle) and pdf formats via XinXii:
ePub: http://www.xinxii.com/en/claws-p-328139.html
mobi: http://www.xinxii.com/en/claws-p-328178.html
pdf: http://www.xinxii.com/en/claws-p-328161.html
There's also a new dedicated site at westleabooks.com where you can download ePub, mobi and pdf formats of CLAWS. Purchases can be made on this site from 55 countries around the world, including Australia, Canada, New Zealand, Japan, all of Scandinavia, some parts of Eastern Europe - and too many other countries to mention! Go to:
* A pdf version can be read on pretty much any personal computer using a program such as Adobe Reader, which is usually pre-installed.
CLAWS is a short novella of 15,000 words, an outing for DC Ben Cooper without the help (or hindrance ) of Diane Fry. It sees Cooper investigating wildlife crime in one of the most sensitive environments of the Peak District national park. There's also a return appearance by a character who first appeared in BLIND TO THE BONES, PC Tracy Udall.
In the wild crags of the Dark Peak moorland, a ruthless conflict has been raging for years. The discovery of an illegal haul from the bedroom of a terraced house is a clue to what might be at stake - perhaps the entire future of one of the most prized landscapes in the Peak District National Park.
For young Derbyshire police detective DC Ben Cooper, an assignment to the Rural Crime Squad means stepping into the middle of the conflict, without being quite sure whose side he's on.
The predators come in all shapes and sizes. And in this battle, not all the victims will be human...
This was one of the first titles published in the 'Crime Express' series by Nottingham independent publisher Five Leaves, and was recently re-issued in a new paperback edition. Mystery Scene magazine said: "The marketing geniuses at Crime Express deserve kudos for starting this smart series with Stephen Booth's CLAWS."
As well as all the usual places, the Crime Express titles are available from Inpress Books, an online bookstore specialising in books from independent publishers:
http://www.inpressbooks.co.uk/crime_fiction_books.aspx
LOCATION, LOCATION, LOCATION...
To help all you location detectives out there, Stephen created two customised maps on Google, marking all the major locations in LOST RIVER.
LOST RIVER is set partly in Birmingham, where locations include the decaying industrial area of Digbeth, Birmingham's historic Jewellery Quarter, and modern additions to the cityscape such as Brindleyplace and the award-winning Selfridge's store (known to Brummies as the Dalek's Ballgown).
These and many other locations can be tracked on the LOST RIVER Birmingham map, along with photos and a bit of local information:
http://maps.google.com/maps/ms?ie=UTF&msa=0&msid=102008222628403175201.000481a08e0f4326a3402
But, of course, we haven't abandoned Derbyshire! Part of the story is set in and around the historic market town of Ashbourne, as well as the surrounding valleys of the River Dove and River Manifold. On the LOST RIVER Derbyshire map you can find the famous Dovedale stepping stones, the curious 'money trees', the village of Wetton, and even Ashbourne police station:
http://maps.google.com/maps/ms?ie=UTF&msa=0&msid=102008222628403175201.000481c2687e2f6834e8b
You can use the controls to zoom in and out, or click on one of the blue placemarks on the map or at the side of the screen to go straight to a particular location. If you're signed in to Google, you can use Street View in many places to get right down to ground level and see what it's like on the street (though in Dovedale you can only get as far as the car park - it's all on foot after that!).
Please give the maps a try, enjoy the scenery of the Peak District - and discover some interesting locations in Birmingham, too - then let us know what you think: comments@stephen-booth.com
WHO'S YOUR FAVOURITE ACTOR?
Several more suggestions from readers have now been added to the picture gallery on the Virtual Casting Page. Among the latest actors to be suggested for the screen role of DC Ben Cooper are Matt Bardock and Martin Freeman, while Melanie Gutteridge is put forward to play DS Diane Fry, and Trevor Cooper for DC Gavin Murfin. Let us know what you think!
http://www.stephen-booth.com/castingpage.htm


-------------------------------------------------------------------------------------------------------------------------------------------------------------


PREVIOUS NEWS:



TV INTERVIEW - THE BOOK CHANNEL

Here's a chance to see Stephen Booth talking live about THE KILL CALL. Stephen recorded an interview at Lowdham Book Festival for new digital TV station The Book Channel, which is broadcast in July on Sky Channel 166, Freesat Channel 402, and live on the internet at www.thebookchannel.tv.

Stephen's interview from the show has been uploaded to YouTube. You can view the full item at:

http://www.youtube.com/watch?v=coMvl38SU6w




Follow in the footsteps of Cooper & Fry

This Summer, why not get out your walking boots and follow in the footsteps of DC Ben Cooper and DS Diane Fry?

Some of the locations used in the Cooper & Fry series are featured in a new Peak District visitors' guide. Now you can follow Ben Cooper's footsteps of DC as he walks the snow-covered slopes of Irontongue Hill, or take the same route as DS Diane Fry and DC Gavin Murfin as they venture deep into the tunnels of Speedwell Cavern.

'Front Row of the Peak' has a film and literature theme, and it's just one in a series of ten Peak Experience booklets. Memorable locations from DANCING WITH THE VIRGINS, ONE LAST BREATH and SCARED TO LIVE are among the sights recommended to visitors, along with settings used for the filming of JANE EYRE and PRIDE AND PREJUDICE. You can also find places that have appeared in TV drama PEAK PRACTICE and the BBC's THE LEAGUE OF GENTLEMEN.

The new visitors' guide was launched in Bakewell during the Peak Book Festival, and copies are available from Peak District visitor centres. You can also find more details of Cooper & Fry locations online at the Peak Experience website, along with an interview with Stephen Booth about his Peak District inspirations.

"An authentic voice of the Peaks! Booth's details ring true: the climate and seasons, wildlife, contrasts between valley-bottom life and harsher remote hillside living, characters' names and even the ways people speak are strikingly authentic. Booth knows the Peak District."
- Peak Experience

Meanwhile, you can get a taste of the wonderful Peak District landscape by viewing the slide show on the Peak District Page of this web site.

A CHANCE TO LISTEN TO STEPHEN

Following a readers' day for visually impaired readers, Stephen Booth was asked to record an interview for 'talking newspaper' the Mansfield Echo. The full interview is also available to listen to from the website of the local newspaper, the Mansfield Chad. Just visit interviewer Bill Purdue's Chad book blog, and you can either listen online or download the interview to your PC:

http://www.chad.co.uk/CustomPages/CustomPage.aspx?Pageid=76199

TV wildlife man chooses BLACK DOG




TV wildlife presenter NIGEL MARVEN ('Walking with Dinosaurs' and 'Prehistoric Park') has named BLACK DOG as one of his six favourite books.

"BLACK DOG - I couldn't put it down!" says Nigel.

('My Best Books' feature - Daily Express)

Thanks, Nige!



Is there a real Ben Cooper in the Peak District? Well, at least one! The real-life Ben is a member of the Edale Mountain Rescue Team, who do a vital job helping walkers and climbers lost or injured on the hills. The MRT consists entirely of volunteers, and they're on call 24 hours a day, 365 days of the year. They receive no official funding, but rely solely on voluntary donations. Think you could help them? For more information on what the MRT do, check out their website: Edale Mountain Rescue Team


Stephen contributed a short story to an anthology released in November 2005. STUN TO STICK is one of 16 stories by Nottinghamshire writers in 'Sunday Night and Monday Morning' from Five Leaves Publishing. There's no appearance by Cooper and Fry in this one! Other writers contributing stories include John Harvey, Robert Harris, Clare Littleford, Jon McGregor and Julie Myerson. Copies at £9.99 can be ordered from Five Leaves, online from Amazon and WH Smith, or in the UK from your local bookshop (ISBN 090712352X).
Click here for more details of the book.




Stephen contributed his recipe for Accidental Bakewell Pudding to a new mystery writers' cook book called 'A Second Helping of Murder', published by Poisoned Pen Press.
-----------------------------------------------------------------------------------
For full details of available and forthcoming editions,
including translations, go to the Books page.
-----------------------------------------------------------------------------------

---
or
Last updated 15th June 2016